Laxmi Kuber dhan varsha Yantra
The adoration and use of "Laxmi kuber dhan varsha Yantra" has been widespread in India since ancient times. From an economic point of view, Yantra can be considered the head of all metals, this yantra is a symbol of wealth, prosperity, happiness and prosperity. "Shri " means Lakshmi and worshipping this Shree Yantra in the shrine or in the basement with reverence and worship with a lamp etc, there is no shortage of money in one's life. Its worship of sadhana leads to the attainment of Lakshmi, the extermination of enemies and the fulfillment of desires. The goddess of this is Tripura Sundari.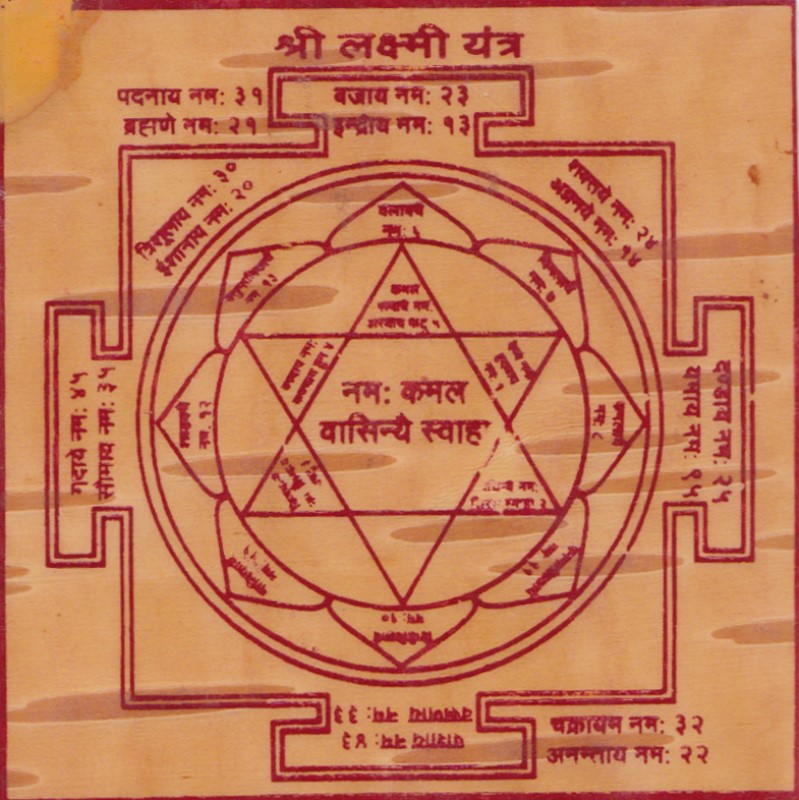 Shri Laxmi Kuber Dhan Varsha Yantra Benefits
With the installation of Lakshmi Yantra, you will get the blessings of both the goddess Lakshmi and Kuber Devta.
Establish Lakshmi-Kuber Yantra to store treasures in your home. As a result of this yantra, positivity will also come to your house.
As a result of this yantra, one finds happiness and prosperity and all the Vastu mistakes of the house are also removed.
This yantra can also be used to defeat enemies.
Kuber Yantra
Poverty is undermined by the introduction of this yantra. And the increase in wealth goes hand in hand with honor. At the same time, for those who want to start a new business, this yantra is also considered a profit. This yantra proves to be very useful for traders as well. The Kuber Yantra is stored in a vault or in a galley closet. With its establishment, money does not look bad to anyone. Because of its effect, money is constantly being collected. It is believed that by putting this yantra around the neck, there is an increase in business. Kuber Yantra can be installed at home or office for divination.
Kuber Yantra is used in many ways such as gold, ashtadhatu, bhojpatra, brass plate or paper etc. This yantra should be placed east of the house of worship on Tuesday or Friday. Apart from this, the installation of this yantra is also considered a good thing in the days of Vijayadashami, Dhanteras, Deepawali and Ravi Pushya Nakshatra. Before installing this yantra, get its expert astrological advice. Astroeshop kuber yantra is energized by the world's best astrologer Acharya Indu Prakash Ji.
Kuber Yantra Composition
Contains multiple circles. It has a point in its center. There are nine triangles around it. In this case, 5 points is higher and 4 points are lower. In this case, there is a lotus with one Ashta Dal and one with ten. It is made up from bhojpatra, triloh, copper leaf, silver and leaf gold. It is also crystalline. with lotus bark.
Where to buy
Astroeshop Laxmi Yantra is prepared by the world's best Astrologer Acharya Indu Prakash Ji, we provide energized yantra which gives you immediate result and fulfil your lockers with the treasures. Get it now from Astroeshop.com . If you are struggling from some serious problem, and need some Astrological advice. You can contact with the world's best Astrologer Acharya Indu Prakash Ji, or book an Appointment with him.