Vaastu Tips: It is important to keep the Vaastu of your vehicle right
In today's time having a four wheeler in the house has become a common thing. Almost every house has a four wheeler. Now this is no longer a status symbol, but luxury cars are still considered a big symbol of status and people keep their personal car like a member of the family. Thousands of rupees are also spent on its maintenance and beauty. A car is like a person's second home in which he travels. Therefore, like the house, the Vastu of the car must also be seen. What items should be placed in it so that the person sitting in the car feels positive energy. Even the place where the car is parked should also have a proper Vaastu.
South-west direction should be avoided for car parking. According to the principles of Vastu, it is auspicious to have a car parking plot or building in the north-west direction. This is the place where most of the time you keep your car parked. It can also be the garage of the house. Always keep your car parked in an auspicious direction, such as north or east. South-west direction should be avoided for car parking. If the car is kept in the south-west direction, it will take out a lot of maintenance. You will have to spend time on its repair. It is not safe for the vehicle owner to travel in such a vehicle.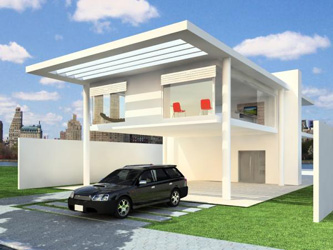 Take special care of these things, one should not park the car facing south. If your car is parked facing the south direction for most of the time in the parking, then traveling in such a vehicle does not bring success. The negative remains in the vehicle itself. Business people should park their vehicle facing north. With this, they will not only be able to focus well on their business, but there will also be no doubt in getting success in it. The roof slope of the parking area should be towards east or north. Similarly, the slope of the floor of the parking area is also auspicious to be towards east or north.
Do not put pictures of predatory animals Do not keep the parking area dark. For a safe journey, an idol of any of your Ishta Dev can be placed on the dash board of the car. According to Vaastu, put a 2, 3 inch Vaastu Pyramid on the dashboard. Apply rose or jasmine air freshener inside the car. Do not put pictures of violent animals, scary pictures etc. on the glass of the car.