The wife herself had cursed, so the sight of Shani Dev brings destruction

Saturn was cursed by his wife know mythological story of Shani: In astrology, Saturn is such a planet that a strange fear arises in the minds of people as soon as it is mentioned. It is believed that when Shani gets angry with someone, he snatches everything from him. In astrology, the sight of Shani is said to be dissecting, that is, the house on which his vision falls, there is a lack of pleasures associated with that house. Although the reason for this is the curse of his wife himself. We are telling the whole story related to it here.
Shani Dev used to be absorbed in the devotion of Lord Krishna, in fact, it has been described in detail in the Brahmapuran. According to this, when Shani Dev became an adult, his father got him married to the daughter of Chitrarath. But Shani Dev was an exclusive devotee of Lord Krishna, so he used to be absorbed in his devotion and his wife also lived in the worship of Sadhvi and God.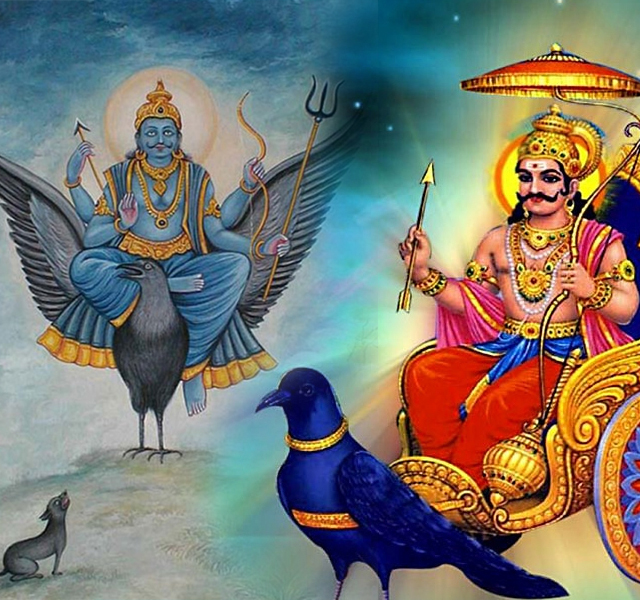 That's why the wife cursed Shani Dev

Once the wife went to Shani Dev with the desire to have children, but she was immersed in the devotion of Krishna. Despite his lakhs of efforts, Shani Dev's attention did not break and his wife's efforts went in vain. Angered by this, the wife cursed Shani Dev that if he cannot see his wife, then his vision will become disfiguring, that is, wherever he sees, there will be destruction. Saturn is considered to be heavy in astrology, after breaking the meditation, Shani persuaded his wife, due to which he also repented a lot, but who could have weighed it down. Shani was already an introvert and after that he started living with his head down, because if he had a vision somewhere, there would be a breakup somewhere. That is why it is believed in Vedic astrology that the happiness associated with the house on which Saturn falls in the horoscope decreases in the life of the person.