Reciting of Sunderkand can save you from any problem. The entire life character of Maryada Purushottam Lord Shri Ram is contained in the Ramcharitmanas composed by Goswami Tulsidas. Which we know in common language as Ramayana. Although the reading of each of its chaupai is virtuous and will take you closer to Lord Shri Ram, but it has been considered as the best Sundarkand. The great works done by Hanuman Ji have been described in Sunderkand, that it has special significance in the Akhand Ramayana text.
Power of sunderkand
Even after the recitation of Akhand Ramayana is over, you should recite it separately. In this, the events of Hanuman's departure to Lanka, from Lanka Dahan to Lanka's return come. The main events of this chapter are the departure of Hanuman ji to Lanka, meeting Vibhishana, meeting Sita and giving her the ring of Shri Ram, the killing of Akshay Kumar, Lanka Dahan and return from Lanka. The story of Sundarkand in Ramayana is different. The entire Ramayana story depicts Shri Ram's virtues and his virtuousness, while doing path is the only chapter that deals only with Hanuman's power and victory.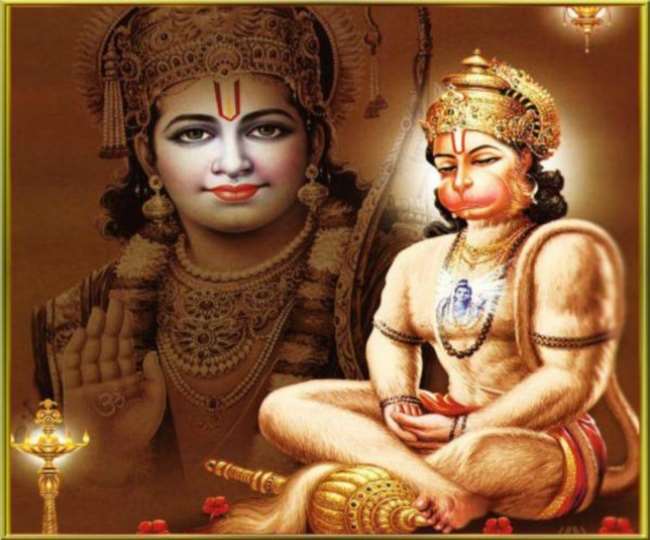 Power and Benefits of Sunderkand
It is known to all that Hanumanji is one of the Sapta Chiranjeevi. That is, they are still physically present on earth. It is believed that wherever the path is recited, Hanumanji definitely comes to listen to the text in one form or the other. This has also been experienced by many people.
This path should be recited every Tuesday or Saturday. It is recited either alone or in a musical form with a group.
Regular recitation of Sunderkand destroys all obstacles in life. It brings wealth, property, happiness, glory, honor, etc.
By continuously reciting this path, financial problems are removed.
Crisis in business-business, trouble in job is also removed from its lesson.
Mantra
A monolithic lamp must be lit during the entire recitation of the Path.
The pronunciation of all the chaupais of this path should be clear and flawless.
Once you start a lesson, get up only after completing it.
The text should not be paused in between.
Do not eat or drink anything in between lessons.
Many people keep eating fruits in between. They keep drinking tea and water, which is wrong.
Hanuman Chalisa should also be recited after the recitation is completed. Pregnant women should not recite Sunderkand.
Rules to read
If you want to recite the path alone, then it should be done in the morning time, between 4 to 6 o'clock in the Brahma Muhurta.
If you are reciting Sunderkand with a group then it can be done after 7 pm.
It is best to recite Sunderkand on Tuesday, Saturday, Poornima and Amavasya.
While reciting, its book should be kept in front of you by laying a clean cloth on a post or a table.
Its book should never be kept on the ground or near the feet.
It can be recited in the clean room of your home or in the temple.
Before the beginning of the lesson, Hanuman Ji, must be called and farewell at the end.