Furniture is the most important part of any home. From every room of the house to the courtyard, balcony, terrace, garage, there is some furniture everywhere. Therefore, in Vastu Shastra, many guidelines have been given regarding the right furniture. What kind of furniture should be in which room? Which metal or wood should be, which should not be of wood, all the things like that have been told. Furniture has been given utmost importance in Vastu because it determines many things like our happiness-prosperity, financial prosperity, mental happiness-peace, family harmony. Wrong furniture, or furniture placed in the wrong direction can ruin all your wealth.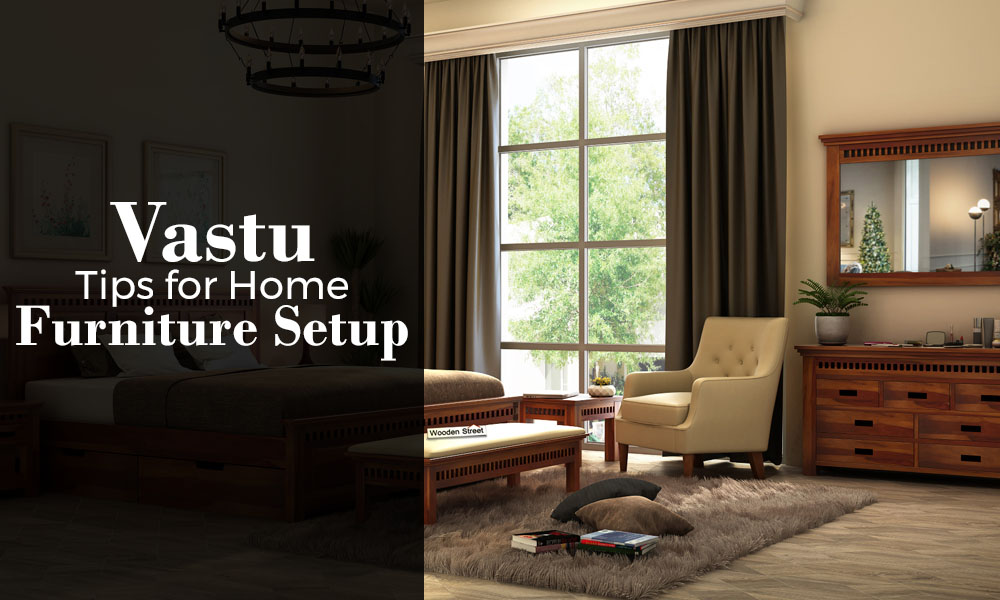 Let us know some golden rules related to furniture:
First of all, there should not be excessive furniture in the house. In any room, the amount of furniture should not be more than the requirement and the amount of furniture in the room. Many people keep big sofas, center tables etc. in small rooms, which spoils the Vaastu of the room. This leads to a lot of negative energy in that room. Furniture should be bought on auspicious days. Furniture should never be bought on Tuesday, Saturday, Amavasya, Ashtami Tithi or Krishna Paksha. Furniture purchased on this day brings negativity from inauspicious planets into the house. The wood the furniture is made of also has a great impact. Furniture should always be made of Sheesham, Ashoka, Teak, Sal, Arjun or Neem wood. Peepal, banyan, sandalwood furniture should not be there. Light furniture should always be placed in the north and east direction. Whereas heavy furniture should be placed in the south and west direction. The corners of the furniture should be rounded. Sharp corners attract negative energy. But the dining table should always be of square shape. The oval dining table restricts the cash flow and does not mix with the family members who dine on it. Steel furniture is very much in trend these days, but this metal furniture is not considered good for homes. Steel furniture is perfect for offices. The furniture should be of bright colours. Dull and boring colored furniture brings negative energy and can spoil your mood too. Furniture with even number of corners is considered auspicious. Odd numbered furniture is inauspicious.