How and where death will occur, the eighth house will reveal a secret.
Man is always very scared of his death. He worries about death more than his life. For the rest of his life, he fears where, how, and under what circumstances he will die. Astrology is a marvel of science, and in everything from birth to death it is impossible to know. In Vedic astrology, the eighth house of the human horoscope is called the house of age or death. On the basis of the position in this house, the zodiac, the planets, the planets and the visionary relationship, it is easy to know when and where a person will die. As well as considering the eighth house with reference to age or death, it is also worth noting the connection of other amazing planets with planetary combinations.
Let us know about the death of man according to the zodiac and the planet in the eighth house.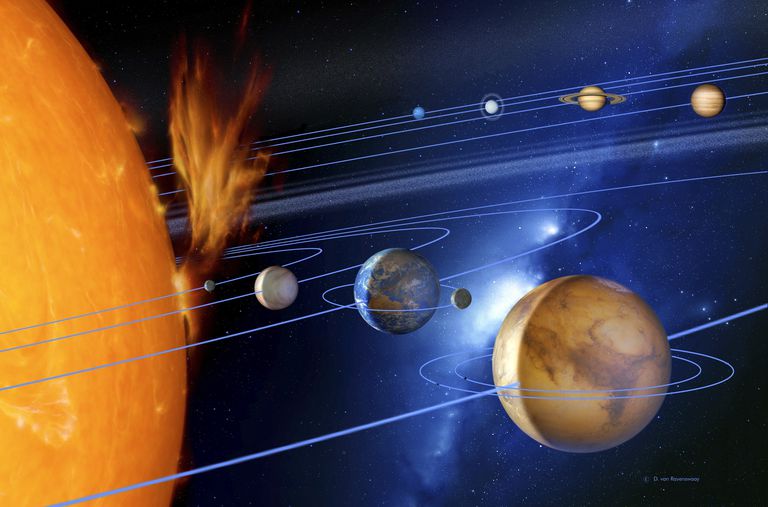 What would be the cause of death
If the Sun is in the eighth house of the horoscope, then the person dies from the fire. This fire can be of any kind. From electrical appliances, diesel-gasoline, gas, cars or all other types of fire. If the Moon is in the eighth house, then a person dies because of water. Due to drowning in the river, lake, sea, well, stepwell. Deaths occur due to waterborne diseases etc. If Mars is in the eighth house, then cutting with a weapon, a knife, a knife leads to death. In an accident, too many cuts on the body can lead to death. If Mercury is in the eighth floor, a person can die from any kind of flu, infection, virus, germs etc. When Jupiter is in the eighth floor, a person dies from malnutrition, poor digestion, stomach ailments. Death is the result of food poisoning, foodborne illness. When Venus is in the eighth house, man dies of starvation. That is, if a person cannot eat anything because of a disease or if he does not eat anything in time, then death may occur. If Saturn is in eighth place on the horoscope, then one dies from thirst or lack of water. Such a person dies of kidney disease or dehydration. If most planets include Rahu Ketu in the eighth, then the most powerful planet, should be considered a proper death. When death will occur, when death will occur and it is unknown by looking at the eighth house. In the eighth house of the traditional horoscope, if the variables of Aries, Cancer, Libra, Capricorn are present, then one dies away from home or another city or abroad. If the symbols set in the eighth house are Taurus, Leo, Scorpio, Aquarius, then a person dies in his house. If in the eighth house the two natural signs are Gemini, Virgo, Sagittarius, Pisces, then one dies on the way out of the house.