Cloves are beneficial not only for health but also for luck
Most people use cloves for health and taste, but cloves are also used a lot in many works of worship. It also has miraculous benefits in tantra mantra, know some clove remedies.
First solution –

Cloves will make bad work: If you want to get success in any work, then put 7 cloves on a lemon and chant the mantra Om Shri Hanumate Namah 21 times and wherever you go, take that lemon with you, your work will definitely be done.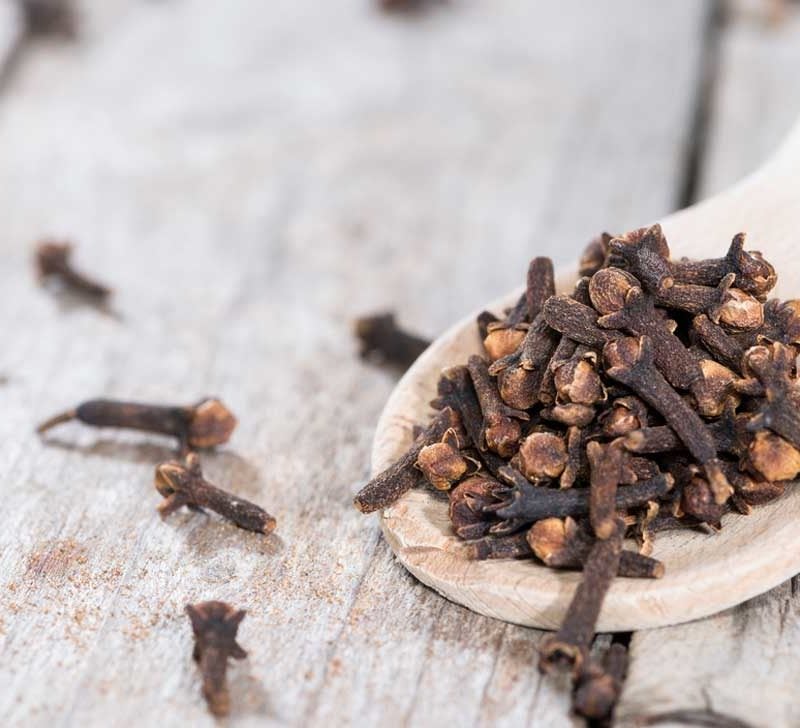 Second solution-

Use of Cloves in Aarti: While doing Aarti in the morning worship, do aarti by putting some cloves in the lamp or do aarti by putting two cloves of flowers in camphor. All your work will be done well and there will be no hindrance of any kind.

Third solution-

For the benefit of money: Perform aarti of Hanuman Ji by putting cloves in a lamp of raw Ghani oil. Troubles will be removed and money will also be received.

Fourth solution-

Enemy Remedy: Recite Bajrang Baan seven times and offer Bhog to Hanumanji and burn five cloves with camphor in the place of worship. Then do tilak with ashes. This experiment will destroy all your enemies.
If you are facing problems in your carrier, married life, child problem or any other issue related to your life concern with.
Cloves are also used in worship :
The benefits of clove are many, so it is used in all homes. In most homes, it is used in food, whether in the form of hot masala or directly. Apart from this, the special importance of clove has also been told in astrology. Actually, clove has been seen in astrology by connecting it to Saturn and Mercury because of its color. Know further what are the benefits of clove in our practical life or from the point of view of astrology.
scientific benefits of cloves
Clove has special importance in practical life. One of its properties is that it removes the Kapha disorder of the body, such a description is found in Ayurveda. It also strengthens the digestive system. It is also used to get rid of toothache. Clove oil also removes other problems of pain.
Clove used in worship
Cloves are also used in worship. It is specially used especially in the worship of Goddess Durga. By which the wish of the person gets fulfilled. It is also used in tantric rituals.
Use of clove for fulfillment of desires
Take cloves equal to your age. Then wrap it one by one in black thread and make it like a garland. After which dedicate it to Goddess Durga on any Saturday or Wednesday. The man should wear it around the neck of the Mother Goddess and the woman should offer it at her feet. After doing this pray for the fulfillment of your wish. When the wish is fulfilled, throw it in the flowing water. If running water is not available, then keep it under the root of a peepal tree. It would be better to do this experiment in Navratri. Well, you can do it on any Saturday or Wednesday also.
To pacify enemies and adversaries
When a person progresses in life, there are many opponents and enemies too. In such a situation, to pacify opponents and enemies, offer cloves to Maa Durga for 27 consecutive days. Collect all the cloves on the 28th day. Now burn it in camphor or mango wood. While burning cloves, keep remembering Maa Durga in your mind. One thing to note here is that do not pray for the death of enemies or opponents at all. Bury the ashes of the burnt clove in running water or soil.
What to do if you see
Offer water to Lord Surya every morning. After this, rub a clove on a stone and apply tilak on your forehead. By doing this, eyesight can be avoided.
If you are struggle in your career and still not able to get success, you must contact with a world's best astrologer Acharya Indu Prakash Ji. He will help you to Achieve your desire goals.